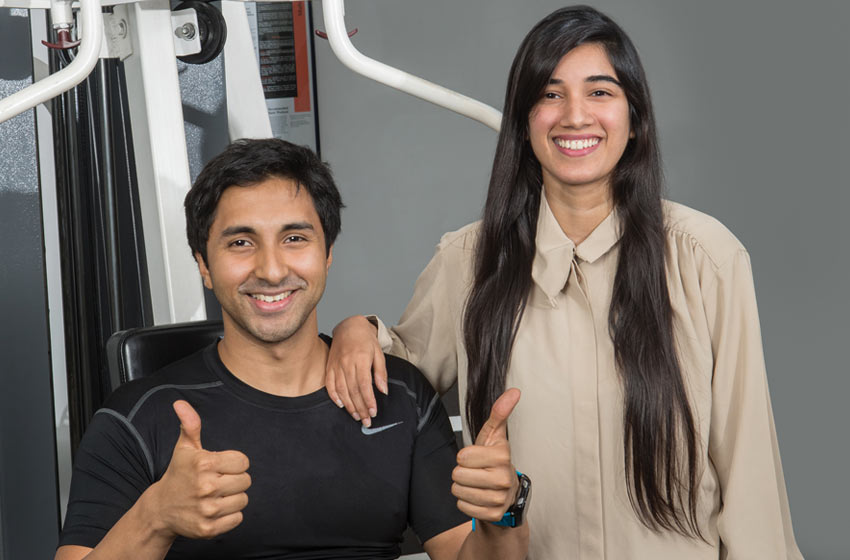 The First Ever Sri Lankan To Enter The 7 Continent Marathon Club
Running a marathon which is 26.2 miles is a great testament to physical and mental endurance by itself. To run 7 marathons in a span of 4 years in some of the harshest climatic conditions in the world takes great mental and physical fortitude and of course an immense amount of dedication. Hassan Esufally is a unique young man with all the above character traits. At 27 years, Hassan is the first ever Sri Lankan to run 7 marathons in 7 continents. His commitment to his extreme mentally and physically challenging goal is inspirational to say the least, and can be put into perspective in achieving our own personal goals.
Fitness & Sports: Tell us about your sports background and how you got into the sport of marathon running?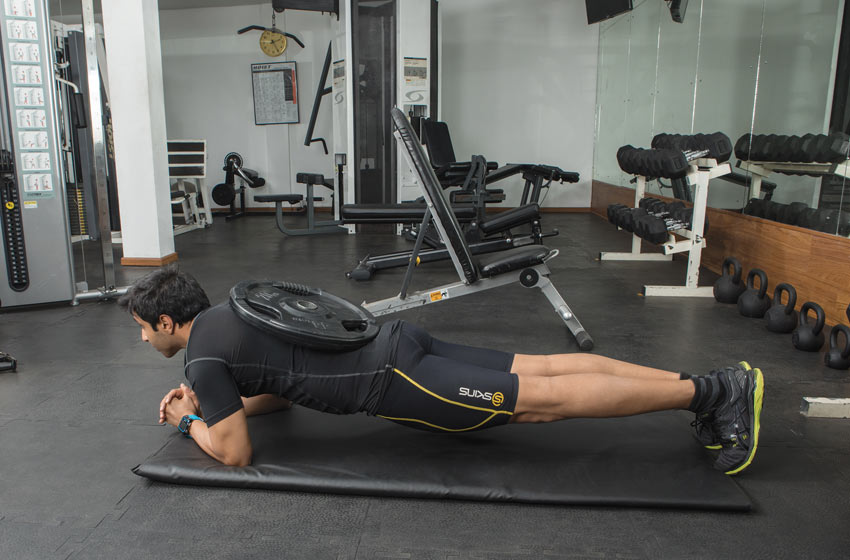 Hassan Esufally: I have always loved and played sports as far as I can remember. At school I played tennis and captained the school (British School in Colombo) Tennis Team as well as the University of Melbourne Tennis Team. I also did athletics, football and badminton at school. My sports background gave me the confidence to run marathons because I knew I had the mentality and experience to be successful. When I was at the University of Melbourne, I saw an advertisement in the newspaper that said the Melbourne Marathon was coming up in 3 months. I ran to my friends telling them I wanted to try this. I received a lot of feedback discouraging me to run a full marathon. My friends suggested I run a smaller distance instead of the full marathon. This actually made me more determined to run the marathon. I signed up and trained really hard for 3 months, and on October 12th 2014 I completed my first marathon. I was 23 years old at the time. The feeling of fulfilment after that was great. Going to a gym and doing regular workouts was not satisfying anymore as I wanted to aim higher and challenge myself more, so I wanted to continue running marathons and keep pushing myself both physically and mentally.
F&S: Running 26.2 miles is an extremely mental and physically challenging feat, what motivated you to run 7 marathons across 7 continents in some of the harshest climate conditions in the world?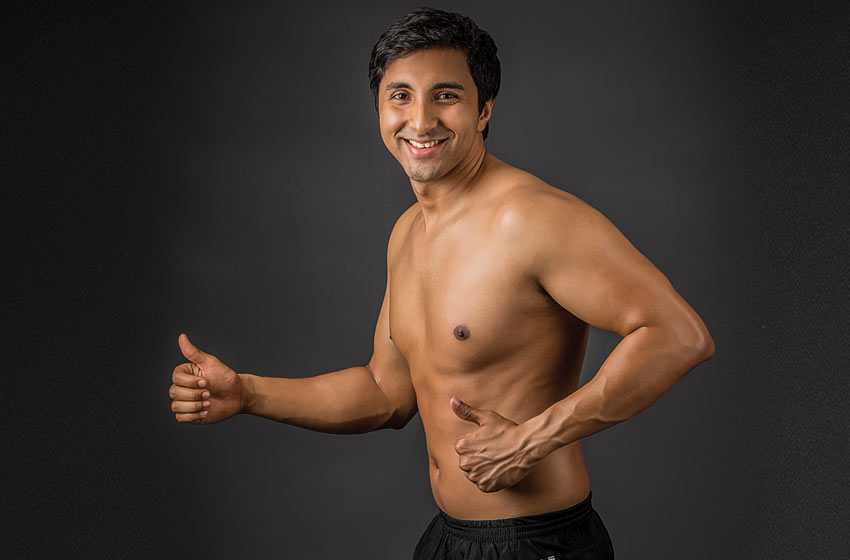 HE: The primary motive is personal achievement. I wanted to be the first ever Sri Lankan to achieve this goal. For the Boston Marathon I raised money to help trauma victims from the Boston Marathon bombing, as I wanted to do something for a good cause. In the future I hope my accomplishments will encourage people to become physically fit and also to inspire people to set personal goals and achieve what they want in life. I finished the Melbourne Marathon in Australia, in Europe I did the Stockholm Marathon, I am very proud to have run the Colombo Marathon in my home country which represents Asia, the Boston Marathon in North America, The Big 5 which is run in the African wild through the savannah, the Inca Trail Marathon, which is considered the hardest marathon in the world, run in Peru in South America, and the final Marathon was the Antarctic Ice Marathon which is run on polar ice sheets close to the south pole in Antarctica. I became the first Sri Lankan to join the 7 Continents Marathon Club, and I am also the first Sri Lankan to complete the Inca Trail Marathon and the Antarctic Ice Marathon respectively.
F&S: How do you prepare yourself both mentally and physically to run a marathon?
HE: The first step is to prepare yourself mentally. You need to have that inner drive that makes you want to get out of bed and start running. Once you have that inner drive and your mind is geared to running a marathon then you need to have a good training plan. I have a coach in Australia who is one of my trusted mentors. He sends me my training plan and tracks my progress via my sports watch. I am able to get objective feedback regarding how I can improve this way. I apply the motivation and dedication from running marathons to other aspects of my life like my family, friends, work etc. Running marathons enables me to be the best that I can be and to give my best in whatever I set out to do.
F&S: In your quest to run 7 marathons in 7 continents what was your training plan?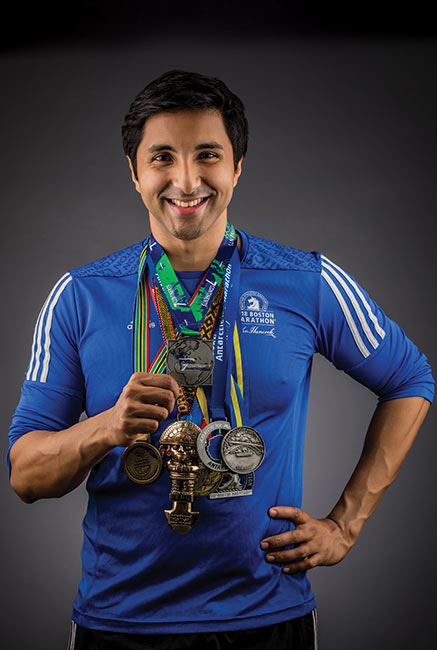 HE: When I finished my first marathon which was the Melbourne Marathon, my goal was to do the IRONMAN which consisted of a 3.86km swim, a 180km bike ride and a 42.2km run (a marathon). I began to train for the IRONMAN as soon as I finished the Melbourne Marathon. After I completed the IRONMAN I set my sights on entering the 7 Continent Marathon Club. I was confident that I could run the marathons in the harshest conditions given that I had finished the IRONMAN. I trained for each marathon individually up until 2017. I finished the Stockholm Marathon and the Colombo Marathons in 2017. As I was to run 4 marathons in 2018, I had to take into consideration the limited time frame I had to run these 4 marathons so I had to structure my training with this goal in mind. My workout for the week was:
Monday – Easy Run 5km
Tuesday – Strength and Conditioning
Wednesday – Intense Run 10 to 15km
Thursday – Strength and Conditioning
Friday – Intense Run 10 to 15 km
Saturday – Cross Training/Rest Day
Sunday – Long Run 21km+
F&S: You have also finished an IRONMAN, tell us about this experience and what made you want to do this extreme sport?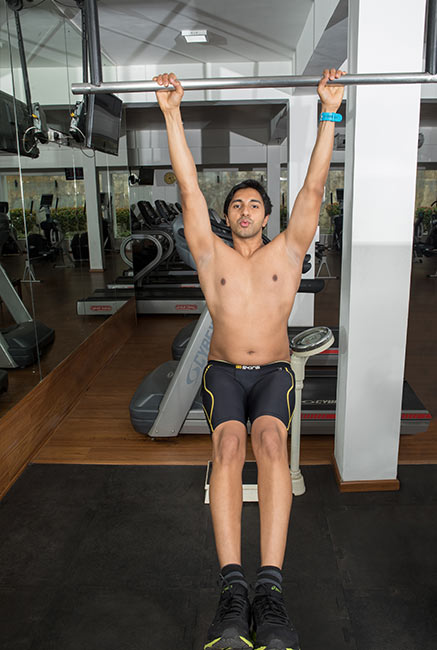 HE: Once I completed the Melbourne Marathon, the next big goal was to test myself by competing in the IRONMAN. The driving force was to get the IRONMAN title by completing this race. The IRONMAN title is something unique because it is the world's hardest endurance sporting event – which consists of a grueling 3.86 km swim, 180 km bike ride and a 42.2 km full marathon run. This is a driving factor for the thousands of athletes who participate in this event. I was a bit naïve when I was heading into the IRONMAN race given that I had trained by myself from August 2015 till about April 2016 and my IRONMAN race was in June 2016. It was only in April that I got myself a coach and my training went up tenfold after that. That was a real turning point in my life as I wanted to pursue this passion in my personal life and my professional life as well. The training for the IRONMAN is extremely complicated, extremely difficult and very time consuming as well. My training involved 3 swim sessions a week; 2 sessions focusing on strength and speed and 1 session focusing on endurance. 3 bike sessions a week; again 2 sessions focusing on strength and speed and 1 session focusing on endurance. 3 running sessions a week with the same focus as the swimming and bike sessions. I would have 9 training sessions a week. I would train everyday with 2 sessions a day twice a week.
F&S: Describe the role of technology in your training?
HE: I think technology is absolutely vital. I used devices like a GPS watch or a heart rate monitor for my coach to give me objective feedback on how I was performing. Also within the context of an IRONMAN you are not allowed to have your phone or earphones with you, which makes it very difficult because music does keep you motivated during a long race. That being said, in a marathon you can manage without earphones but having a GPS watch is essential. With my watch and the heart rate monitor my coach sends me specific training schedules within heart rate zones – which would be impossible to do without this equipment. I also upload my workouts and my coach gives me feedback on my results. With technology I can be trained by my coach anywhere in the world. My coach is in Australia and I am in Sri Lanka but we have a great relationship. We talk to each other on Skype every week and on top of that, having music while you are running really helps as well because then I am in my zone and there are no distractions around me. Technology also helps me stay focused during training.
F&S: Would you share with us your strength and conditioning training that you do?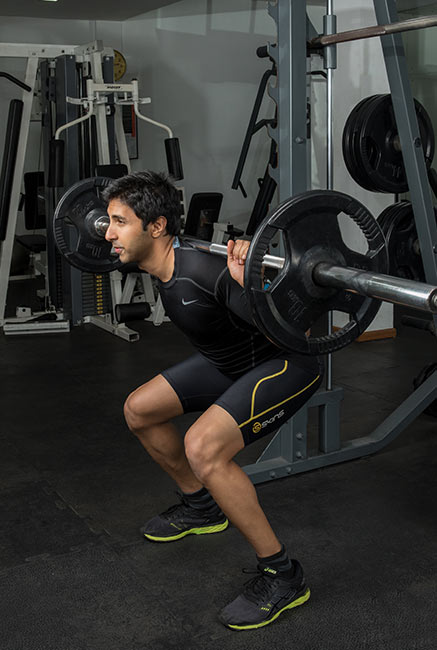 HE: With regard to strength training, I do exercises with a high amount of reps from 10 to 15 and I usually do them circuit style or supersets. I keep my rest times very short; 30 to 60 seconds in between sets. The rest between exercises are very minimal as well. I do strength training twice a week and I take at least a day in between each strength training session. Strength training is vital to marathon running because you need to keep your muscles and joints primed. Putting so much pressure on your ankles and knees you need the muscles around those joints strengthened because that is what protects you from injuries and muscle aches. Strength training helps your running by making you stronger, faster and you feel great after a good strength workout. With regard to cross training I try to do at least 1 cross training session a week. It could be yoga, swimming, going for a bike ride, or even getting a massage depending on how I am feeling that week.
F&S: Describe your diet and how you manage to get the right nutrients even when you are travelling for races?
HE: I don't have a diet per se but I do eat healthy as part of my lifestyle. Basically I eat 5 small meals per day. In each meal I have equal portions of proteins and carbohydrates. Each meal is one and a half times the size of my fist or both my fists together which roughly comes to about 300 to 400 calories per meal. I eat every 2 to 3 hours. My meals are low in fat, low in sugar and low in salt. My carbohydrates would consist of red rice, multigrain bread, brown pasta or oatmeal. My protein could be egg whites cooked with olive oil, chicken breasts, fish or lean beef and I take protein shakes in between meals. I eat 5 portions of vegetables and 3 portions of fruits per day as well. I drink about 4 litres of water a day. Out of the 35 meals I eat a week, I allow myself 7 cheat meals where I go out with my friends and eat.. It is important to have a balance in everything because if you are too rigid then it gets boring and you will wear out at some point. The week before a marathon or IRONMAN I carb load (eat a lot of carbohydrates). During this time my protein intake remains the same and I decrease the fat. What this does is it sends more glycogen to my muscles. That week I drink a lot more electrolytes which is more salt etc. I get a little bloated that week. My training also tapers down closer to a race. On the day of the marathon I take only liquid. I eat gels with electrolytes consisting of sodium, potassium, magnesium and caffeine as well. I get 8 hours of sleep and I have conditioned my body to get this amount of sleep per night. This way on the day of the marathon I am primed and ready to go.
F&S: How has marathon running enriched your life?
HE: Marathon running has completely enriched my life. It is something that I love to do. When I wake up in the morning I try to get my workout in, and that really sets the tone for the rest of my day. It is hard to do and it is mentally and physically demanding but it gives me so much satisfaction. Running marathons has enriched every area in my life. After I have done my workout I feel very calm and relaxed and I approach the other facets of my life with a positive outlook. I believe that any physical exercise whether it be marathon running, playing a sport, going to the gym, taking a walk or swimming is really essential for getting the most out of life. In physical exercise, what you put in is what you get out and this is a good barometer to be used in all aspects of life.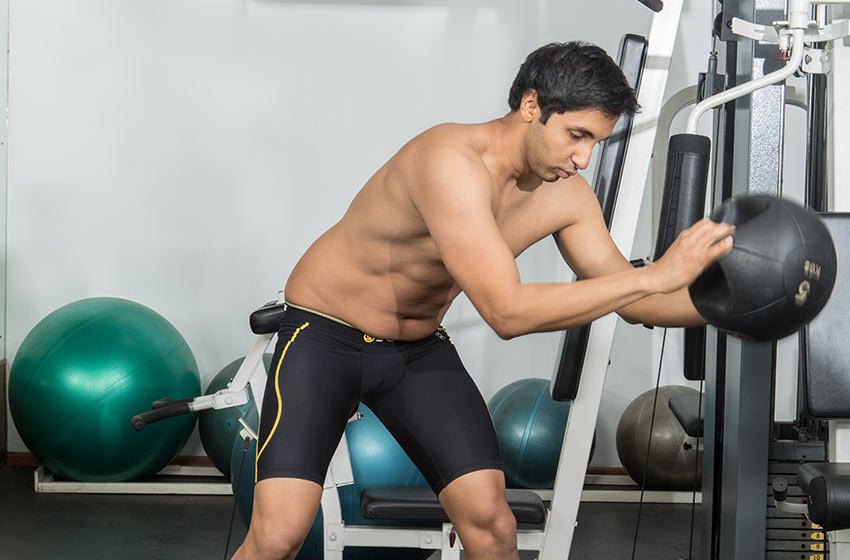 F&S: Besides running marathons and competing in IRONMAN, what else do you do?
HE: I have started an online fitness business where I offer workout plans and meal plans to help individuals reach their fitness goals. I have completed a Fitness Trainer & Nutrition Course, and I am now a certified fitness and nutrition expert. I would like to do my MBA at some point in the future and my goal is to use my business background and the brand that I have created for myself in the sports and fitness field to achieve a sustainable career in the business of sports, fitness, health, and nutrition. Eventually I want to set up my own fitness business in Sri Lanka such as a high performance centre. I have also been selected into the New York Marathon and the Chicago Marathon which I am doing to further my dream of completing the World Marathon Majors.
F&S: Who do you wish to appreciate that has made it possible for you to live your dream?
HE: My wife who has been incredibly supportive. She gives me all the emotional support I need to achieve my dreams, and helps me proactively with every single goal of mine. My parents have supported me in everything I have done from my school days, through university and all my life goals. My grandparents really got me into sport and told me that I could achieve whatever I set my mind to. I carry this motto with me through life. It was my grandmother who took me to my very first tennis lesson when I was just 11 years old and I just got hooked onto sports after that. My high school the British School in Colombo, ORMOND College at the University of Melbourne and my coach Sean Foster taught me to view life holistically. I have had great experiences at school and at university. Furthermore, doing the IRONMAN gave me the mentality to think that anything is possible. I believe that having God behind me makes a huge difference; I am very grateful for all the amazing experiences I have had and to have the life that I have.
F&S: Your words of advice to today's youth?
HE: If you want success, you must first have it clear in your mind as to what you want to achieve and why you want to achieve it. You must know who you are and really know your core values and be true and honest with yourself. To go after your goals you must have the motivation, the determination and the persistence – and don't be afraid of failure. With regard to fitness and sports you have to work hard and have the right mentality to achieve success. This applies to whatever you want to achieve in life. Also you must have the right mentors and listen to people who are more experienced than you. This is an important attribute as well. You must also be willing to take calculated risks in order to achieve something great that you really want.