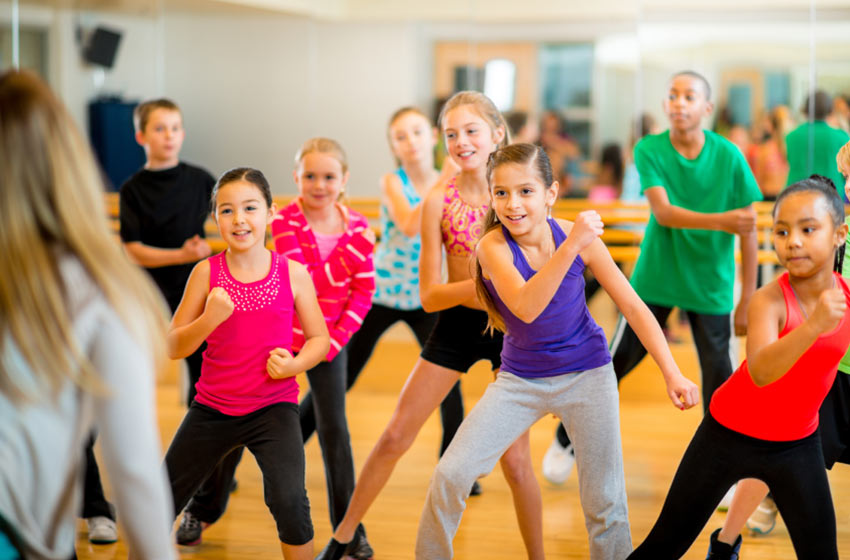 Major General (Dr.) C. Thurairaja USP-(retd.) FFIMS, MD(Rad.) . DMRD (Lond.) .DMRD (L'pool.) MBBS
Physical activity is an important aspect of Lifestyle Development in a Child.
'Training for Fitness, Strength, Coordination and Flexibility, is a requirement of that natural development'
Definitions –
1. The term Children refers to boys and girls who have not developed secondary sex characteristics approximately up to age of 11 in girls and 13 in boys (and includes Tanner stages 1 and 2 of sexual maturation). This period of development is often referred to as Preadolescence.
2. The term Adolescence refers to a period of time between childhood and adulthood and includes girls aged 12 to 18 years and boys aged 14 to 18 years ( and includes Tanner stages 3 and 4 of sexual maturation).
3. The terms Youth and Young athletes are defined broadly to include children and adolescents.
General –
The questions that arise are:
1. Is there a need for Exerciseand Sports in Children ?
Exercise and Sports creates not only a healthier and fitter being but can enhance a child intellectually, mentally and socially.
The potential benefits of organized sport in childhood, includes improvement of health in all who participate. In particular organized sports have a special potential for improving the health of physically and mentally challenged  children and children with acquired diseases such as obesity, diabetes or asthma.
Organized sports competitions, for children and adolescents, if properly structured, enhances  socialization, self- esteem and self- perception and improves psychological wellbeing of the child.
The overriding concern however in training the young age group is the prevention of injuries. This dictates the need to have an awareness of growth, development and maturity, which is a natural process occurring in this age group. The need for awareness of the neurological, physiological and anatomical aspects of children becomes equally necessary.
Related Definitions related to Child and Adolescent –
i. Growth refers to increase in size, of the body as a whole or of the body in parts eg. arms, legs or torso. Growth involves increase in stature and weight and related changes in physique, body proportions and composition and of variou systems.
ii. Maturation refers to the rate of timing and the progress to the mature state. This is most often seen in the context of skeletal age (SA), and the somatic age at peak height velocity (PHV) during sexual maturation or secondary sex characteristics.
Somatic growth and maturation are influenced by several factors that act independently or in concert to modify an individual's genetic growth potential. Linear growth within the first two years of life generally decelerates but then  remains relatively constant throughout childhood until the onset of the pubertal growth spurt.
Because of the wide variation among individuals in the timing of the pubertal growth spurt, there is a wide range of physiologic variations in normal growth. Nutritional status and heavy exercise training are only two of the major  influences on the linear growth of children.
Epidemiological studies show –
i. Vigorous exercise in early adulthood can reduce risk of  Cardiovascular disease in later life and increase their Intellectual and Scholastic skills.
ii. World class athletes enjoy a longer life expectancy of good quality.
2. What are the benefits of Exercise for Children ?
Positive outcomes commonly cited with sports participation in children include improved self esteem, improved perceptions of physical ability and competence, interpersonal skills with peers and adults and positive attitudes to physical activity that enhance character.
How does participation in Sport and Exercise contribute to Children's Lifestyle and Health ?
The related benefits on general traits with positive effects on health in adulthood .
Develops – Physical Skills and competence
Ensures – Fun and enjoyment
Improves – Self-Esteem and stronger character
Facilitates – Weight Control that improves health in adulthood
Helps – Strengthen Bones
Reduces – Cardiovascular Risks
Grounding – Lifetime Fitness
Improves – Mental Health
Related benefits for intellectual development in acquiring the trait of Focus:
To achieve academic excellence
To increase self confidence
To demand sense of commitment
To identify as to who you are
To come to know who you want to be
To realise importance of setting goals
Related benefits of Training in the need to acquire Skills which trait leads to:
Leadership qualities
Importance of Working in a team
Listening to instructions
Understanding others in your team
Logical thinking to achieve goals
Commitment to train and study skills that lead to success
Instils a determination to achieve success
In general Sports provides healthy recreation, that builds the concept of team spirit, develops qualities of fair-play and sportsmanship, develops a healthy competitive spirit, develops leadership qualities and above all teaches the need for discipline to follow the rules and regulations that is mandated in all forms of sport.
In today's world children need to begin training for sports early to achieve the fame and fortune that elite performance can give them, and also because they  have an inherent ability to learn fast
Commonly cited psychosocial benefits to the child are

– Cooperation

– Tolerance

– Leadership opportunities

– Empathy

– Communication

– Respect for individual

– Approval

 
Psychosocial benefits of exercise to the child is that it can lead to many traits that are reduced or are improved
Reduced :

– Stress

– Depression

– Tension

– Aggression

– Irritability

 
Reduced :

– Self esteem

– Sense of well being

– Self-discipline

– Self-expression

– Concentration

– Enjoyment of appreciation of movement

– Feeling of personal competency

– Perseverance

 
It is generally agreed that sports participation consistently led to increase in self- esteem, that, in turn leads to increase in confidence in the execution of physical and social skills and similarly increases motivation that leads to achieving success in the academic domain.
3. Is early Training for organized Sport harmful?
Due to the intense involvement needed in competitive sports to become elite athletes and champions, training often begins during childhood. This is so that by adolescence many such athletes reach their peak performance and  participate even in Olympic Games and World Championships. The young Gymnasts and Swimmers in particular bear this out.
Comprehensive knowledge about specific physiologic characteristics, responsiveness to training, and possible health hazards to young persons in  training becomes imperative, to all those involved in training, coaching and medical care of the young athlete.
Sports Medicine dictates the need to have up-to-date knowledge and  information on the physiology and medical aspects relevant to the care of the child and adolescent in exercise and competitive sports is an important factor.
4. Are there Concerns in Early Specialization ?
– It can have an effect on normal growth, maturation and development if such training or exercise is not supervised.
– Adaptation to one-sided Training can

– cause unilateral increase in size of Bones and Muscles

– result in unilateral laxity of joints due to excess stretching of capsule, ligaments, tendons.
5. Are there cautions for early Exercise and Sports in Children ?
There are underlying principles that need to be followed in Sports for Children –
Children are not just in a physiological sense, and should not be treated as 'little adults'.

There is a greater need for Children to be supervised and looked after in
Organized Sports to prevent injuries especially repetitive strain injuries or apophysitis (RSI) and avulsion injuries that can result in life-long
disabilities, if not treated correctly.

 

Teamwork is an essential aspect in supervising training of children in sports. This Team consists or includes the Parent, Coach, Trainer,  medical team.

 

In principle recognition of the responsibility and importance of parental
participation in the education process regarding the benefits and risks of
sports training in childhood is accepted and vital.

 

Parents thus need to be active participants in the process of coaching and
training of children in sports.

 

In principle therefore Children worldwide should be given equal opportunity for sports participation regardless of age, gender, level of skills, culture or economic status.
6. Why start Early Training of Children ?
To produce healthier adults, elite athletes and champions.

 

To meet the demands of aggressive competition that is widely prevalent in modern sports today, which has changed the existing
ethics in sports from –

 
' Winning is not everything in sport' to, ' Winning is the only thing', and ' You, do not win 'silver', has changed to ' you lose gold'.
To achieve fame and fortune.
Current views based on Studies show –
No solid evidence to support the assumption that childhood activity translates into improved childhood health, and adult activity, or
adult health and fitness.

 

– Vigorous exercise in early adulthood can reduce risk of Cardiovascular disease in later life and increase their Intellectual & Scholastic skills
– World-class athletes enjoy a longer life expectancy of good quality
Principles of starting early  'Training, Coordination and Flexibility should comply with the requirements of natural development', and
therefore should be –
– Broad based with opportunities to enhance general motor development
– Engage in a variety of activities that they enjoy
– Sports specialization be avoided before the age of 10 years
– Avoid one-sided development, and such training should be delayed until adolescence because of –
'Rising incidence of sports injuries in children is a matter of concern.'



– To prevent injuries, due consideration should be given to the normal growth and development prevalent in this age group including neurological, physiological and
anatomical factors.
Bottom line –
i. Sports specialization early in organized sports should not be at the expense of physical education for all children and general fitness activities for
health.


ii. Organized sports competitions for children and adolescents can if properly structured –
enhance socialization, self-esteem and self-perception and improve psychological
well-being.
Training for Sports of the Child and Adolescent.
Children and Adolescents encompass the age range from 5 to 18 years.
General –
As more children and adolescents participate in sports and conditioning activities (sometimes without consideration for
cumulative workload), it is important to establish age-appropriate training  guidelines that may reduce the risk of sports-related
injury and enhance athletic performance.

 

Integrative training is defined as a program or plan that incorporates general and specific strength and conditioning activities that enhance both health-related and skill-related components of physical fitness.

 

The cornerstone of integrative training is age-appropriate education
and instruction by qualified professionals who understand the  physical and psychosocial uniqueness of children and adolescents.

 

Strength training has proven to be a safe and effective method of conditioning for adults, and it now appears that a growing number of children and adolescents also are training to improve their health, fitness, and sports performance.

 

Despite the contention that strength training was inappropriate or dangerous for young weight trainers, the safety and effectiveness
of youth strength training are now well documented, and the qualified acceptance of youth strength training by medical and fitness organizations is becoming universal.

 

It is important therefore to encourage young people to be physically active. Not only does a sedentary lifestyle early in life appear to track into adulthood, a physically active lifestyle during childhood and adolescence may help to prevent some chronic diseases later in life.

 

It has been recommended that children and adolescents be  physically active on all, or most, days of the week, as part of play,
games, sports, work, transportation, recreation, physical education or planned exercise.
Strength Training in the Young By definition –
The term strength training (also known as resistance training) refers to a specialized method of physical conditioning that is used to increase one's ability to exert or resist force.


The term strength training should be distinguished from the competitive sports of weightlifting, powerlifting, and bodybuilding.
Overuse is one of the most common etiologic factors that lead to injuries in the paediatric and adolescent athlete. As more children
are becoming involved in organized and recreational athletics, the incidence of overuse injuries is increasing.

 

Many children are participating in sports year-round and sometimes on multiple teams simultaneously. This overtraining can lead to burnout, which may have a detrimental effect on the child participating in sports as a lifelong healthy activity.

 

One contributing factor to overtraining may be parental pressure to
compete and succeed. This report supports the American Academy  of Pediatrics policy statement on intensive training and sport specialization.

 

Nutritional deficits result from self-induced restriction of energy intake. That single factor, added to the marked energy expenditure of training and competition for some sports, and in concert with the self-selection of certain body types, makes it difficult to identify the
individual factors responsible for the slow linear growth of some
adolescent athletes, for example, those who partake in gymnastics, dancing and wrestling.
Age Guidelines
In general if a child is ready to participate in organized sports or activities such as basketball, soccer, or gymnastics, it is usually safe to start strength training.


A child's strength-training program should not just be a scaled-down version of an adult's weight training regimen. The child should be supervised. A trainer who has experience in working with kids should design a program for the child and show proper techniques, safety precautions, and the proper use of equipment.


Kids as young as 7 or 8 years old who do strength-training activities, (such as pushups and sit-ups), can perform exercises safely, and follow instructions. These exercises can help kids build a sense of balance, control, and awareness of their bodies.


Specific exercises should be learned without resistance. When proper technique is mastered, small amounts of resistance (body weight, band, or weight) can be added. In general as kids get older and stronger, they can gradually increase the amount of resistance they use. A trained professional can help your child determine what the appropriate amount of resistance should be.
Major General (Dr.) C. Thurairaja USP-(retd.) FFIMS, MD(Rad.). DMRD(Lond.).DMRD(L'pool.)MBBS


Fellow, International Federation of Sports Medicine
Fellow, Asian Federation of Sports Medicine Fellow, College of Radiologists, Sri Lanka Senior Fellow, Post Graduate Institute of Medicine, Colombo
Chairman, Medical Committee, National Olympic Committee
Consultant Radiologist, Sports Physician & Family Physician
E-mail: dr.thurai@gmail.com