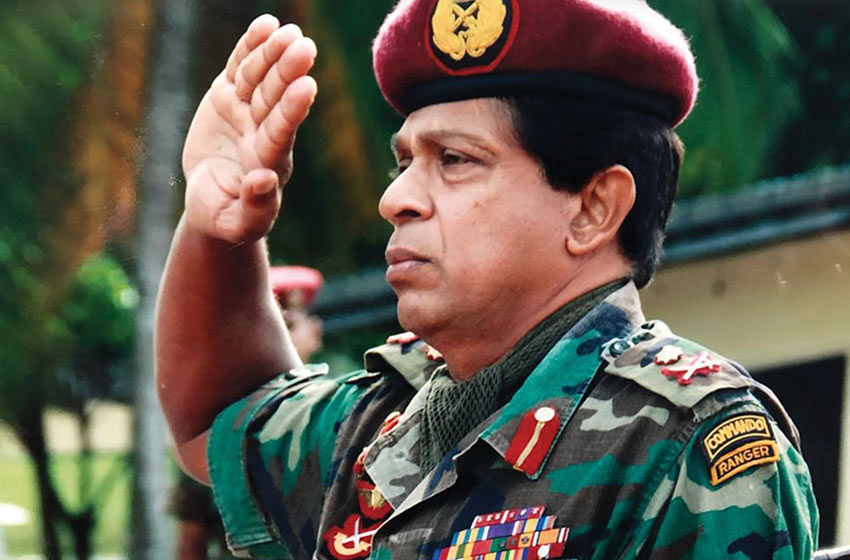 The Journey Of The Former Colonel Of The Commando Regiment To The President Of The Nuwara Eliya Golf Course
General Srinath Rajapakse has been an avid sportsman in his school days at St. Sylvester College, Kandy. It was this grounding in sports that set the foundation for him to have a successful career in the Sri Lanka Army. Starting in the Ceylon Light Infantry Regiment he later joined the elite Commando Squadron to become a Major General and eventually the fatherly figure of the entire Commando Regiment as the Colonel of the Regiment. After doing yeoman service for our Motherland, General Rajapakse entered the corporate world leveraging on his leadership experience in the Sri Lanka Army. Today General Rajapakse is also the President of the Nuwara Eliya Golf Club, one of Asia's oldest and prestigious golf clubs (currently 130 years old). Fitness & Sports interviewed General Srinath Rajapakse to share his journey from a school boy sportsman to his experience with the elite Sri Lanka Army Commandos and his vision for the Nuwara Eliya Golf Club.
Fitness & Sports: Could you describe your participation in sports as a schoolboy?
General Rajapakse: In my school days at St. Sylvester College, Kandy, I participated in all the sports that were there, mainly cricket and hockey. I participated at the college athletic meets as well. Even though I was not an outstanding sportsman at college, sports was a big part of my life as a schoolboy. Being in a family of 5, I was always encouraged by my father to take part in sports. When St. Sylvester College started the very first Under 14 Cricket Team, I was one of the members as the wicket keeper. Hockey was a very popular sport in Kandy and even at home we used to play hockey so naturally I took up this sport as well. Though cricket and hockey were my main sports at college, I did participate in other college sporting activities. Becoming an Army Officer Cadet requires a lot of agility and physical fitness to endure the one and a half years of training at the Sri Lanka Military Academy in Diyatalawa. My sports background at college most definitely helped me during my Officer Cadet training at Diyatalawa. Sports at college helped me physically as well as taught me how to work with people as a team. My Chief Instructor at Diyatalawa was General Denzil Kobbekaduwa (a Major then) who was a great sportsman himself hailing from Kandy. General Kobbekaduwa encouraged us young Officer Cadets to participate in sporting activities with him and introduced us to rugby. Sports plays a big role in the life of Officer Cadets. Through sports you learn team work, leadership, physical endurance and many good attributes that contribute to good leadership qualities that are very valuable in the years to come as Officers in the Army.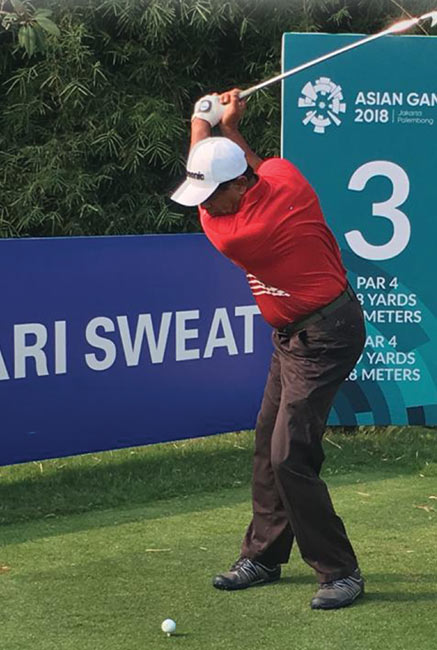 F&S: What motivated you to join the Sri Lanka Army and did your sporting background help you make the transition from a civilian to a Military Officer?
GR: At school, the boys who were active sportsmen and who were not very academically oriented were attracted to join the 3 Forces. As a schoolboy I was a School Cadet and I admired the discipline of the Commissioned Officers that were my superiors and thus I was attracted to the discipline and the prestige of the Sri Lanka Army. At that time it was not that easy to become an Officer Cadet. The year I joined in 1978 there were 18,000 applications to become Officer Cadets. In my batch 20 applicants were selected to become Officer Cadets and out of that 20 only 15 became Commissioned Officers. In my batch of the selected 15 Officers, 4 were killed in action. No sooner we received our Commissions we were put into the operational areas, especially those who selected to join the infantry and fighting arms had to serve in the North and the East. So, it was the young schoolboys who had the enthusiasm, courage and the taste for adventure who joined the Army. They called it Wine, Women and Song at that time but there were no women and only wine and song at certain times, but definitely plenty of action and adventure.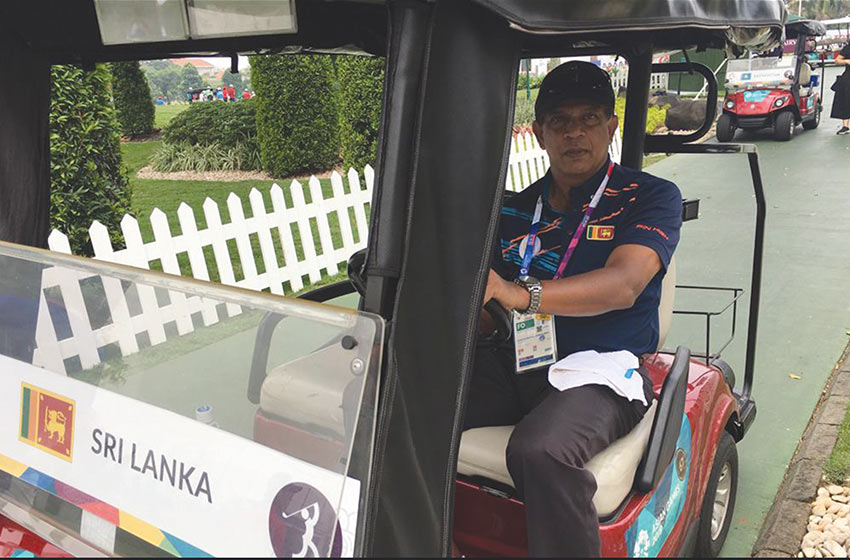 F&S: What were the fitness requirements a Cadet had to fulfil so he could become an Officer of the Sri Lanka Army and if you could give us an idea of some of the physical fitness aspects of the military training the Officer Cadets had to undergo?
GR: The total training period for an Officer Cadet to become a Commissioned Officer is 18 months. I was 20 years old when I joined. The first 3 months you are given the normal soldier training to make you see and understand the training and challenges that a normal soldier undergoes. After these 3 months you get into a bit of academics and then you are put through a rigorous training period after which only the best are selected and pass out as Second Lieutenants. To be eligible to become an Officer Cadet you have a face to face interview as well as a physical fitness test where you have to do a 2 mile run and a number of push ups all within a certain time period. After this you are put into a room and made to face a challenging situation to assess how you would cope with a challenge at hand. During my time as an Officer Cadet we did a lot of running, marching long distances, speed marches, jungle marches (all with our packs), push ups, pull ups and other physical challenges on the obstacle course. Push ups were part and parcel of our lives as Officer Cadets. We did push ups for every mistake we made. Our day would start at 5am in the cold mornings of Diyatalawa; there was no hot water at that time and I am not sure if the Officer Cadets have hot water even now. The training would end up in the evening and then we get ready for the next day.
F&S: You were an Officer of the elite Sri Lanka Army Commando Regiment, and eventually you headed this elite group of special operators. Describe the role of this regiment and some of the special mental and physical attributes a commando must possess?
GR: Three months after I passed out as a Second Lieutenant of the Sri Lanka Light Infantry, I was offered an opportunity to go for a Young Officer's Course to India. One part of the Infantry Officer's Course was the Commando Course in Belgaum, India. I did very well in that Commando Course. When I returned to Sri Lanka, Officers from the Infantry Regiments were given the opportunity to voluntarily join the Commando Squadron, to which I volunteered. The Commando Squadron had only 3 teams at that time each comprising 25 men. I did the Sri Lanka Commando Course, qualified, joined the Sri Lanka Commando Squadron, and wore the distinguished Maroon Beret of the Sri Lanka Army Commandos. After successfully completing the basic Commando Training, which was 36 days then, I had to do the Advanced Commando Course which is called the Anti Hijack Training. After completing this training you become an Assault man or a Sniper. This training was initially given to us by members of the British Army's elite Special Air Service, known as the SAS. I became an Assaultman. During a hijack rescue mission, the assaultmen will go inside to rescue the hostages, while the snipers will take out enemy targets from a distance. It was at this point in my career where my pistol shooting really took off. In 1992 I was the Sri Lanka National Champion for International Practical Pistol Shooting (IPPS). I Captained the Sri Lanka team to Australia & Singapore. My mentor was the late Mr. Ravi Jayawardene. Throughout my Army career I have shot many rounds using many different types of bullets. The duration of the whole Commando Course was about 3 months which included, high rise building abseiling & rappelling, airport training, helicopter rappelling. Hard, rigorous training for 3 months to become an elite Commando Officer. I am a Graduate of the elite US Army Ranger Course and I wore the Ranger Tab on my uniform till my retirement from the Sri Lanka Army. What differentiates a Commando from a regular infantryman can be explained by understanding the difference between regular work and specialization. In the Army the Commandos are specialized people who are able to do specialized things. Before infantrymen get into action there should be a group of men who have already gone into action first. These men are the Commandos and the Special Forces. These elite operators are dropped deep into enemy lines before the action starts to facilitate the entry of the regular forces. We Commandos go first and approach the enemy target, and give the information to headquarters as to how regular forces should enter. Also, if regular forces are faced with a very difficult mission or get stuck, then the Commandos are sent in. Our missions are always very difficult. Commandos are specialists in combat, rescue and close protection. Our motto is "Nothing Impossible". A Commando should have high physical fitness, alertness, quick reaction and be of very strong character who will put duty above everything else. Everybody cannot be made a Commando. It takes a very special person to be able to be willing to undergo the hard specialized training and the young man should have a love for adventure to become a Commando and serve at the forefront of all the action. What attracts young men to the Army is the longing for adventure; the attraction to become a Commando is the desire for more adventure. The candidate who opts to join the Commandos wants a little more, he wants further specialization, he wants to go the extra distance, and he wants to be elite. These are the attributes of an Army Commando. The fallout rate of those who opt to join the Sri Lanka Army Commandos is 50%. The man who becomes a Sri Lanka Army Commando and wears the Maroon Beret is elite, very special.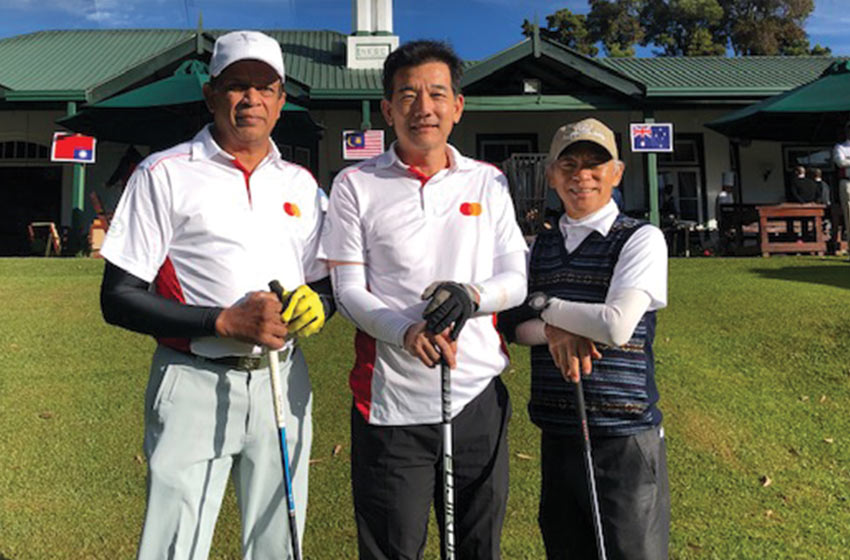 F&S: What are the lessons you learnt a schoolboy sportsman that held you in good stead in your career as an Army Officer?
GR: As a schoolboy I admired the discipline and smartness of the Army Officers and these qualities attracted me to become an Officer and join their ranks. Sports gave me the discipline and the team spirit. Participating in sports as a schoolboy prepared me mentally and physically for the rigours of Army training.
F&S: You are now the President of the Nuwara Eliya Golf Club (NEGC), tell us how you became a golfer?
GR: When I was in the Army I had the opportunity to go on training courses to the United States. One of the places I visited on training was Waikiki in Hawaii. The organizers of these courses make sure that all the participants from other countries get together and play golf. While I was in the Commandos and very physically fit I was asked to play golf, my reply was that I had never touched a golf club. They said no problem and encouraged me to come and try my hand at the game. The very first day I played golf, the US Army Officers saw that I had a good ability to hit the ball properly and they gave me lessons in golf. Thereafter I went regularly to the driving range to practice and ended up buying a second hand golf kit which I brought back with me to Sri Lanka. When I came to Colombo I used to go and play at the Royal Colombo Golf Club (RCGC). The very first time that I got my handicap was from Nuwara Eliya. I became a member at the Nuwara Eliya Golf Club (NEGC) after Mr. Sarinda Unambuwa, who was a committee member of the NEGC, saw me play golf at Waters Edge and on seeing my game sent me an application to join the NEGC. I played at the Water's Edge Inaugural Golf Championship and became the Champion of the C Division and the Overall Champion as I had scored the maximum highest points. This was my first tournament. I would like to mention that I first picked up a golf club at the age of 51. I had seen golf played but I always thought that it was an old man's game. When I started playing golf I realised that this was not the case. Golf is an advanced game and there is much that can be learnt from the game of golf. After taking membership at NEGC, I later joined the Royal Colombo Golf Club (RCGC). I was invited to be represent NEGC in the Burdett Cup 2010. I was then invited to join the committee of the NEGC and became the Vice Captain and later I became the Captain. During my captaincy we won the Burdett Cup in Colombo. I have served in the committee of the NEGC for almost 9 years. I have been a Captain for 2 years and been the President for 4 years now. In Nuwara Eliya executive powers lie with the President of the Club and in Colombo it is the Captain who has the executive powers of the club. This is my story in the golfing arena and how I became the President of the Nuwara Eliya Golf Club. This is my 4th year that I am continuing as the President.
F&S: What are the benefits of playing golf both mentally and physically?
GR: One takes up participation in sports for the mental and physical benefits. Some sports are more physically strenuous than others. When you are younger you have the physical capacity to participate in sports like, football, cricket, squash etc. and so on, but when you get older to continue these sports competitively becomes more and more challenging. Golf is a sport that you can continue even in your 80's. Golf enables you to stay fit and it builds your mindset. Golf also disciplines you so you will continue to have a healthy life. We have introduced golf to the Army and those serving have greater access to golf unlike during the war. We have golf in Diyatalawa and also the Other Ranks of the Army are members of the Sri Lanka Golf Pool. Also, the Airforce and Navy have their own golf courses. Our dream is for the Army to have an 18 hole golf course of international standard. This may be at the Army Cantonment in Panagoda. I believe that golf holds benefits for both the mind and body and the forces will benefit from this game as it is a game that encourages you to be fit as well as it is a mind game that requires visualisation, focus and strategy.
F&S: Describe your vision as the President of the Nuwara Eliya Golf Club?
GR: While thanking all the Past Captains and Past Presidents who have done yeoman service to the Nuwara Eliya Golf Club, our Committee's effort is aimed at taking this golf club to a level of international standard where golfers from around the world can play in a world class course at 6000 feet above sea level. The climate in Nuwara Eliya is very good for golf and is attractive especially for golfers from western countries who are used to cooler climes. For us to be a world class golf club, we need to have basic facilities. The Nuwara Eliya Golf Club should be able to provide its guests with comfortable accommodation, good food and the greens and the fairway should be of an international standard. Our ultimate goal is to host an international golf tournament at the Nuwara Eliya Golf Club. Social Responsibility is integral to the Nuwara Eliya Golf Club. The NEGC is prominently located in the Nuwara Eliya town. We are next to the President's House, the Prime Minister's House, the Grand Hotel and the Hill Club. Indeed the club is located on prime land. This land belongs to the people of Nuwara Eliya. We at the NEGC believe that the people of Nuwara Eliya should also benefit from its golf course. For this reason we introduced golf to the schools in Nuwara Eliya to get school children to come to the Nuwara Eliya Golf Course for free lessons and get one of these juniors to compete in the Sri Lankan Plate. We have embarked on a Junior Programme that is supported by our sponsor Dialog. English language courses are also given free to children at the NEGC. Some of these children are the caddies' children. The children of the caddies', the children from the town and the children of more privileged backgrounds all mix together and participate in the golf programmes we conduct. We identify the children with the ability and potential for golf and give them further training to take them to a higher level. Our vision is to see golf well established in the town of Nuwara Eliya and we do this by coaching the children, and by giving equal opportunity for all to become good golfers.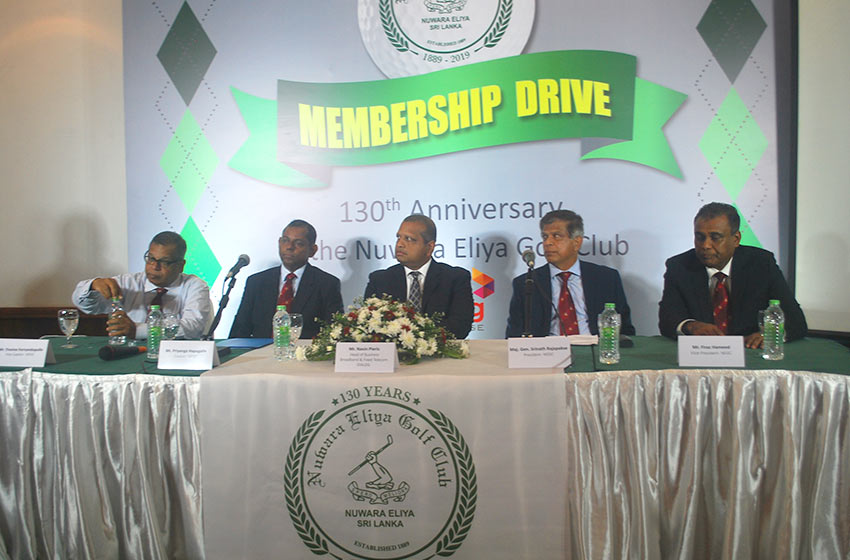 F&S: Is there are a particular age to begin golf?
R: Internationally, golf is introduced at the age of 10 or 11 to children. Tiger Woods was also introduced to golf by his father at a very young age and between the ages of 16 to 20 he became a professional golfer. Introducing golf to children gives them the opportunity to see if they are good enough to become professional golfers. However, I picked up golf at the age of 51. Golf can be taken up at any age if you have the right mindset and ability there are different age categories for golf so you can enjoy this game at any age.
F&S: From your life experiences, what words of advice would you give the younger generation today?
GR: My advice to any schoolchild who has an ability to participate in sports is to do so. A schoolchild should strive to be a well-balanced person rather than focusing on studies alone. Studies are very important but it is your ability to work with others, your discipline and the leadership attributes that sport teaches what will take you far in life. Managing ones physical ability is the most important thing at the end of the day. Health will give you a good quality of life for you to enjoy. Sports taken up at a young age will encourage the individual to continue to take care of his/her physical health throughout their life.
F&S: Who has been your strength in your life's journey?
GR: My father supported me in all my sports activities at school. He encouraged me immensely and was always present when possible. My mother was a kind and strong lady who took care of all of us. I am very grateful to my parents for all they have done for me. My career in the Army and later in the golfing world would not have been possible without my loving wife and daughter. My wife Judith is a former Flight Stewardess of Sri Lankan Airlines. She took care of our home and our daughter while I was fighting the war for our Country. My daughter Srinali, who is now attached to the MAS group, has been a very patient and loving daughter. The families of the men who fought for their country have made great sacrifices to take care of the home front. We Military Men are indebted to our families. While I do my duties in my corporate life and as the President of the Nuwara Eliya Golf Club my family is still my strength.