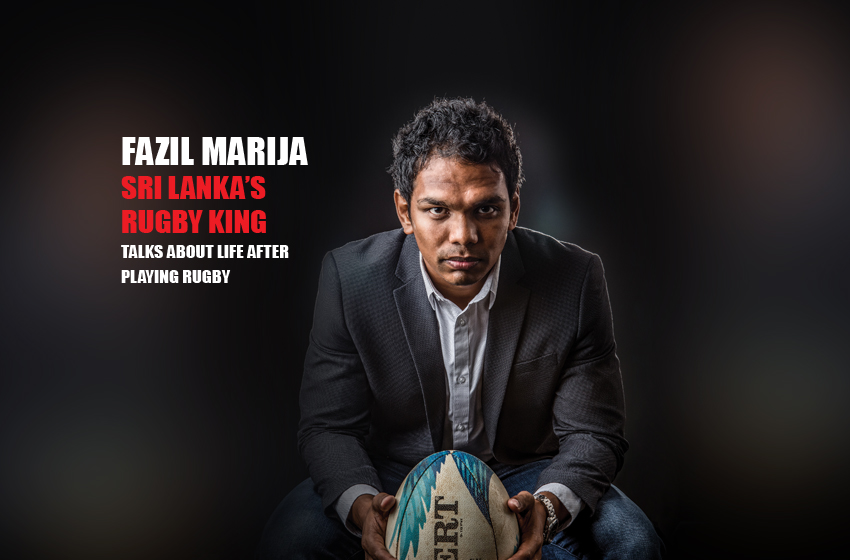 Fazil Marija the undisputed king of Sri Lanka Rugby and the best fly half that our Motherland has produced to date, retired from International Rugby last year and played his last club season early this year. However, rugby life will continue for Fazil in a different shape and form. Fazil as any rugby following Sri Lankan knows has achieved the most accolades for Sri Lanka, Kandy Sports Club and Kingswood College where he displayed outstanding brilliance that led him to rugby superstardom. Now Fazil is focusing on his life after rugby. Of course, his young family takes priority and then it's about giving back to Sri Lanka Rugby his wealth of experience and knowledge so that we can take our rugby to great heights. Fazil featured on the inaugural volume of Fitness & Sports and we are very proud to feature this humble rugby icon hailing from the hills of Kandy in Volume VIII of Fitness & Sports.
Fitness & Sports: After a great and illustrious rugby career that has kept Sri Lankan fans spell bound for over a decade, we would love to hear your perspective and your feelings about your rugby career?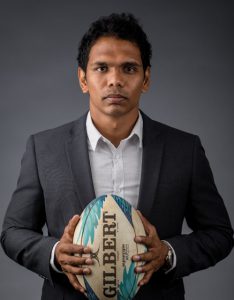 Fazil Marija: I am very happy about my rugby career as I gave one hundred percent during practice sessions and at matches where ever I played. I don't regret any moment of my rugby life. Rugby has brought me great happiness and I felt the time was right to step down from competitive rugby and give back my experience for the betterment of Sri Lanka Rugby.
F&S: When you played your last rugby match for Sri Lanka can you describe your emotions?
FM: The game against Malaysia at the Asian Division I Tournament in 2017 was my last match playing for Sri Lanka. I was sad but I knew that one day this great experience had to come to an end. The team gave one hundred percent but unfortunately we lost in the last 5 to 10 minutes of the game. I could not ask anything more from my team, the boys gave it their all.
F&S: In your hometown Kandy you are much more than a celebrity, the fans have great adoration for you, playing your last match in your home stadium at Nittawala describe this experience?
FM: The club surprised me at my last game. They had a pavilion for me, the Kandy fans wore masks of my face, and there were so many cakes for me. From day one of my club rugby career I have played for Kandy Sports Club and I was so touched by all the fans showing their love and appreciation for me and asking me to keep playing rugby. This was very sad but I was also very happy because of all the love the Kandy fans showed me.
F&S: Please describe how you came to play Fly Half and the skill sets required for this position and how you worked to become the best Fly Half that Sri Lanka ever had?
FM: My older cousins Ronnie, Nilfer and Amjad all played fly half in school. I have watched them play fly half when I was at school in my small days and this is the position that I wanted to play. Almost all my family members including my younger brother played fly half. It seems playing fly half is in our blood.
I first picked up the skill set playing with my cousins in the backyard. This was my introduction to rugby. I started playing rugby when I was 9 years old. From Under 13 till Under 15 I could not pass from one side. I worked very hard to be able to pass from both sides which I was finally able to do when I played Under 17.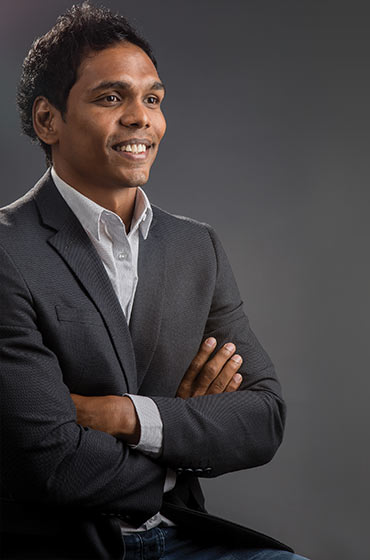 It was hard work and determination that made me develop as a player.
Passing well is the most important skill to play fly half. If you cannot pass very well you cannot play this position. The other important skill is to have a good vision to see where the gaps and openings are on the field to run through. A fly half has to be able to read the
field and identify the weaknesses in the opposition and call the moves. The fly half makes or breaks the game. He is the link man between the forwards and the backs. The fly half is a versatile position, if you play fly half you can play any position in the back line. The fly half has to be a very good communicator. If the fly half plays well the chances are the rest of the team will play well. In my career I have played every position in the backs when needed.
F&S: You have founded the Fazil Marija School Of Rugby, would you tell us a little more about this initiative and how important this is to groom rugby players who may possibly play for Sri Lanka?
FM: For 2 years this initiative was in my mind. I did not have the time to start this because of my rugby schedule. I launched the school last year. My goal is for kids to love rugby so they have a good understanding of the basic skills of the game when they start school. The age group is from 3 to 8 years in different batches. This is a rugby preschool. When the children go to school rugby practice they will have the basic skills of passing, kicking, running with the ball and then they will have to build on the basics that they have learnt at The School Of Rugby.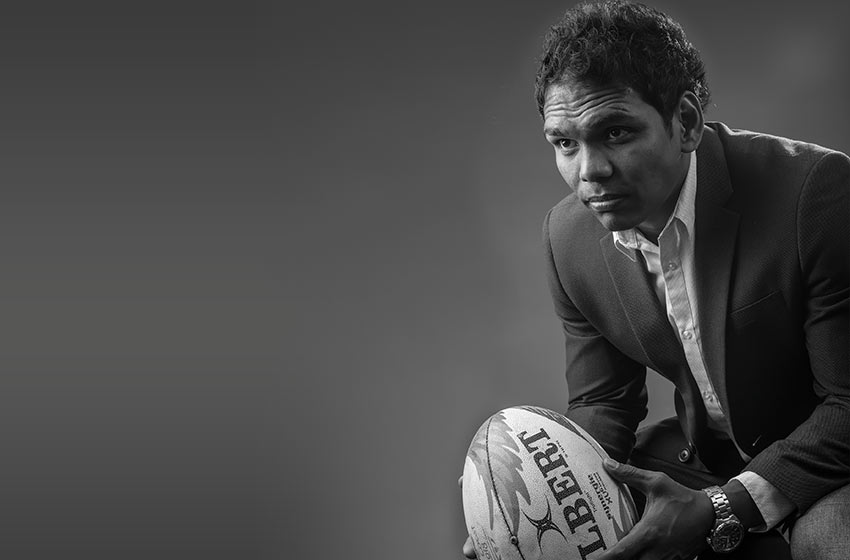 F&S: 15's and 7's rugby are two very different formats that need different approaches to training. Let's talk first about the 15's game, what areas do you see we (Sri Lanka) need to work on to be more dominant in Asian Rugby?
FM: We (Sri Lanka) have the skills like the other countries. We need to work on the physical aspect of our game. We need to put on more size and get stronger. Especially our forwards so they can win the ball and push through the opposition defenses. The forwards are the first to initiate the rucks, line outs etc. so they must be able to win the ball and pass it to the backs to make the run. Our backs need to also put on more size and gain strength to become better ball carriers. The Sri Lanka Team has good skills and speed that can match any opposition team, it is our strength and size that we need to build.
We need to first get the help of a good strength and conditioning trainer along with a nutritionist to take us to the next level of rugby. Ireland and New Zealand have very good programs in strength and conditioning as well as nutrition so we should get trainers from one of these
countries. The nutritionist will ensure we are putting the right fuel into our bodies to get stronger. The strength and conditioning coach will give us schedules to get bigger and stronger. They will also monitor our fat percentage to ensure we are carrying good weight and not excess fat. We need to be at peak physical condition if we want to take our rugby to the next level.
schedules to get bigger and stronger. They will also monitor our fat percentage to ensure we are carrying good weight and not excess fat. We need to be at peak physical condition if we want to take our rugby to the next level. The international coach and nutritionist can train our local coaches who will then be able to guide our school rugby players and get them on the right path.
F&S: Do you think the transition from school rugby to club rugby can be made smoother where the schoolboys can adjust quicker and if so what are your ideas to better this process?
FM: The skills should be perfected when the boys play Under 13 and Under 15. At an early age they should get a basic idea about nutrition. When they play Under 17 then they should pay much closer attention to their nutrition and physical training.
Sri Lanka is so blessed with healthy natural food so the parents and coaches should ensure the children eat healthy food and get the right nourishment. This will help them grow into good strong rugby players. Our schools need to get more international rugby exposure. They should play more matches with schools in other rugby playing countries.
This will get them conditioned to playing against opponents who are much bigger and stronger than them. The first time our school boys play against foreign school teams they will get scared but this is only natural. Then they will adapt mentally and physically and this will better prepare them to play club rugby and play for Sri Lanka.
F&S: In 15's rugby what country did you find the most challenging to play against?
FM: Kazakhstan was a very challenging opponent that we went up against in my opinion. They are physically very tough. It is only five years back that we have started beating them. The Philippines are also a very strong side. It was only in 2014 that we first beat them. Japan is totally on another level. I have experienced playing against them. Their Rugby Union structure is very good. They have foreigners playing for them such as Tongans and Samoans. In the Japanese club league there are foreigners playing so they get good exposure as well. Japanese Rugby is improving year by year.
F&S: It is a popular opinion that 7's rugby is where Sri Lanka could possibly reach the highest pinnacle do you also hold this opinion and what are your thoughts on making Sri Lanka become the best 7's side in the world?
FM: Yes, 7's rugby is definitely the format where Sri Lanka can go to the top in the rugby world. After the club season we need to have a separate squad for the Sri Lanka 7's players so they can focus on this format. For rugby players to play all formats of the game throughout the year is just too much to endure and this leads to injuries. There should be two separate squads for the two formats of rugby at the National Level. This will give greater focus to each format and will yield better results.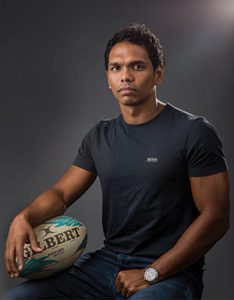 I suggest that we send the Sri Lanka 7's Squad abroad for training for a month or two. Either in New Zealand, Australia or South Africa where we can train with the best. If we can get this training for a month or two then we will definitely be a different team. They have very good rugby academies there and we could, if possible train with their National Teams.
I have played for 3 months in New Zealand and I know the difference between Sri Lanka and New Zealand. They are more organised. They have individual coaches for the specific positions. They are very structured and will give us a training plan which is specific to each position. In terms of training equipment we are still backwards compared to those countries. In 2010 the Kandy Rugby Team went to South Africa.
FM: I still go to the gym and train everyday with the Kandy Team. I do the full gym and fitness training that they do. In the off season I go to the gym every evening and do my own workout. I follow the same schedule I followed when I was playing.
F&S: So are you still physically fit to play international rugby?
FM: (Laughs) I like to thinks so.
F&S: With all you have achieved in rugby, is there any chance that just for the fun of it you may make a comeback?
FM: I don't think so. But, you never know.
F&S: Who would you appreciate and give thanks to for supporting you throughout your great rugby career?
FM: My Mom has been the greatest support for me. My Father who was a Police Officer passed away when I was six so my Mother did everything for me. My coaches Mr. A.C. Tennakoon, Mr. Gunadasa, Mr. Jayatilake and my cousin Ronnie are the coaches that gave me the grounding for my rugby career.Mr. Johann Taylor who coached me at Kandy Sports Club and at the Sri Lanka Team did a lot to further my rugby playing ability. He taught us a lot of new things and he was the best coach we ever had for Kandy and for Sri Lanka. Mr. Malik Samarawickrama encouraged and supported me throughout my rugby career and I am very grateful to him. My wife supported me a lot, she looked after our baby so that I could go train and play rugby.
Now she supports and encourages me in my life after competitive rugby and she is very involved in The School Of Rugby. I thank God for all his blessings that made me have a great rugby career.
F&S: What words of advice do you have to your young rugby fans who dream of donning the National Jersey?
FM: The main thing is to have a "Never Give Up" attitude. When you practice, practice as if it is a rugby match. Then when you go and play a match it will be easy because you are ready. That is what I always did. Give one hundred percent at practice and then you will give one hundred percent at the match.
F&S: What are your future goals now?
FM: I want to focus on coaching rugby 7's. I was appointed the Head Coach of the Kandy 7's Team which became Champions of the 1st Leg of The Inter Club 7's Tournament this year. I assist the Head Coach of Kandy Sports Club my former team mate Sean Wijesinghe to coach the 15's team. I am the Assistant Coach for the Sri Lanka Under 20 Team and the Head Coach is my cousin Nilfer Ibrahim. I would one day like to coach the Sri Lanka 7's Team and bring some cups to Sri Lanka. If a few kids from The Fazil Marija School Of Rugby play for Sri Lanka I will be very happy.